Internet Sales Funnel Audit
Because building a successful sales funnel is a science.
Learning the difference between your basic web designer and a professional internet marketing agency can be expensive if you don't know what to look for.
After all, building your standard website is nothing like assembling a successful online sales funnel.
Your typical small business website is only focused on one thing… getting it out there to add legitimacy to a business.
There comes a time when serious business owners want to get serious about their internet presence because they know that's where the majority of their leads will come from.
Unfortunately, many business owners feel like they're on their own to figure it all out.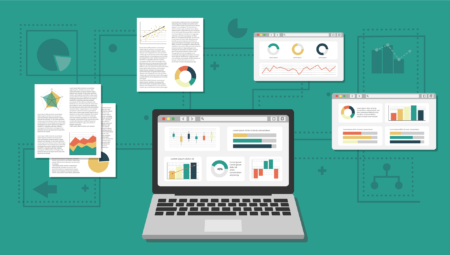 Does your sales funnel run like a Pinto or a Porsche?
From Google to Social Media, it can get overwhelming especially if you don't find installing code snippets or pouring over statistics all that exciting.
Your online sales funnel has many working parts and if they're not connected or working together then it will barely keep chugging along like a car that needs a tune-up.
Most business owners want their web presence to operate like a finely tuned sports car.
Delivering leads or converting sales like a beast.
This will only be achieved by looking at the process with a scientific approach because there really IS a formula to a sales funnel.
Just like the DNA double helix, every piece of the puzzle has to be there for it to work optimally.
Your website design is important… you want it to look nice enough to convert traffic, but if it isn't setup to collect data then you really have no idea how well it's doing.
With a sales funnel audit, we can examine…
Your brand's target market & demographics. And how well your sales copy 'speaks' to your target.
Are you hitting the best hot buttons?
Are you sharing the benefits that appeal the most to your target?
Does it deliver your message in an optimal way?
Brand presence on social media (including any previous PPC ad campaign strategies).
Are you following the 80/20 rule?
Or does it look like a list of advertisements?
How well is your message being delivered?
Search engine optimization & rank for optimal keywords.
Have you taken all the steps to achieve good SEO?
Are you missing out on some prequalifying keywords that convert?
Only focused on Google & neglecting Bing traffic?
Previous Search engine PPC campaigns
Website:
Website Design (sales copy, mobile readiness, call-to-actions, etc)
All Traffic sources (including potential sources)
Analytics (including conversion ratios or any data collected).
And a WHOLE LOT MORE!
Our team will look at EVERYTHING!
You will get a complete forensic audit of your internet sales funnel process & an extensive list of action points for making the necessary improvements.
You can provide this list to your design team or we can execute the changes for you.
Either way, you will have a precise formula for online success.
A blueprint for a supercharged lead machine that's built to collect leads & data.
Call Now to schedule your complete Internet Sales Funnel Forensic Audit
Starting Fresh?
Our Complete Sales Funnel Package includes everything you need to get started RIGHT!
The best part?
You remain in control & there's NO CONTRACTS!
Our clients retain control of everything from the very beginning.
We don't rely on selling contracts… We sell results!
Click the button below to give us a call!